About CalAPA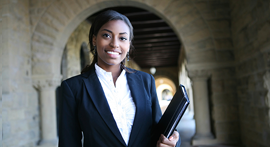 At its September 2013 meeting, the Commission amended the requirements for earning a preliminary administrative services credential to include, when developed, passage of an administrator performance assessment. The CTC developed a model of administrator performance assessment, the California Administrator Performance Assessment (CalAPA), which is now complete and required of all candidates of the Preliminary Administrative Services Credential.

This development effort includes the following main steps:
CTC Adoption of APA Design Standards

February 2016
CAPE Validity Study
May 2016
CTC Adoption of CAPE

June 2016
Assessment and Scoring Rubric Development
June–October 2016
Pilot Test
January–April 2017
Field Test
Fall 2017–Spring 2018
Operational Administration
Fall 2018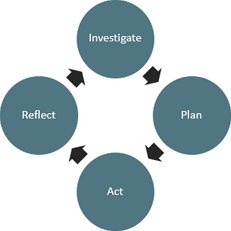 CalAPA Design
The CalAPA is structured around three full leadership cycles of investigate, plan, act, and reflect. Each of these four steps are addressed by each cycle, with candidates providing evidence of leadership practice for each step. Acceptable evidence may be in a variety of forms, including video recordings and written narrative.
Leadership Cycle 1 focuses on analyzing multiple sources of school data for the purpose of identifying equity gaps to inform an initial draft plan for equitable improvement in line with the school's vision, mission, and goals. Within the cycle of investigate, plan, act, and reflect, you will collect and analyze multiple sources of longitudinal quantitative and qualitative data. You will conduct an equity gap analysis to identify potential causal factors, all culminating in a problem statement defining a specific area of educational need related to equity. Based on your investigation and equity gap analysis, you will develop potential strategies for equitable school improvement, solicit feedback from key stakeholders, and explain how you will adapt your proposed strategies for equitable school improvement based on that feedback. At the conclusion of this leadership cycle, you will reflect on your capacity to identify potential causal factors and strategies to address equity gaps at the school, provide equity-driven leadership, and develop stakeholder support, as well as reflect on what strengths you would like to further develop.
Leadership Cycle 2 focuses on facilitating collaborative professional learning within a community of practice for the purpose of improving teaching and student learning. Within the cycle of investigate, plan, act, and reflect, you will identify and work with a small group of educators to identify a problem of practice and select an approach for working together. Additionally, the group will identify an evidence-based strategy to address the problem of practice that will strengthen and increase equitable learning and/or well-being for all students. You will then facilitate meetings with the group and collaboratively lead the professional learning of the community of practice. In addition you will reflect on how your facilitation supports the group to address the problem of practice and how you responded to the group's feedback on your facilitation.
Leadership Cycle 3 focuses on coaching an individual teacher to strengthen teaching practices and improve student learning and/or well-being. Within the cycle of investigate, plan, act, and reflect, you will familiarize yourself with coaching and observation practices at the school; identify a volunteer teacher whom you will coach; and conduct a full coaching cycle, including a pre-observation meeting, a focused classroom observation to collect CSTP-related evidence of practice, and a post-observation meeting. Throughout this leadership cycle, you will reflect on your strengths and areas for professional growth as a coach and an equity-minded leader.
Together, these leadership cycles and the related rubrics assess a range of the CAPE.
Opportunities to Participate
The Commission is seeking current California teachers, practicing TK–12 school administrators, educators who help prepare and/or mentor beginning administrators, and administrator preparation program faculty to participate in the upcoming scoring and standard setting study for the CalAPA. Scoring opportunities will be available on an ongoing basis beginning in fall 2018.
The involvement of California educators is critical to the success of the CalAPA program and maintaining high-quality education in California schools. If you are interested in finding out more about participating in scoring or standard setting activities for the CalAPA, please contact Evaluation Systems.